Glanshirt is an Italian label, which belongs to Slowear company (the owner of Incotex). It was established in 1960s. Glanshirt shirts are made in Italy. They feature thin troca buttons (shanked; thickness – 2 mm.), gussets, non-split yokes, non-fused collars, removable collar stays, single-needle stitching (6.5 – 8 stitches per 1 cm). There is no hand stitching. Sleeves are sewn on as usual. Top button is slightly smaller than other buttons. The brand uses high quality cotton and linen fabrics.
The range of patterns and colours is quite narrow. Stripes, floral prints, solid colours, polka dots. Colours and shades: blue, green, white, yellow, grey, etc. Weaves: pinpoint oxford, oxford, chambray, jacquard, corduroy. Glanshirt offers only casual shirts. Button cuffs (rounded). Collars: semi-spread, spread, Kent. Sizes: 14.5 – 18 in. (= 37 – 45 cm). Slim fit; darted. Short and long sleeves.

You can buy Glanshirt shirts at MrPorter.com, MatchesFashion.com, FarFetch.com, Kafka.co.uk, TrunkClothiers.com. Prices start at 125 GBP (incl. VAT). These shirts are put on sales twice a year (discounts up to 70% off).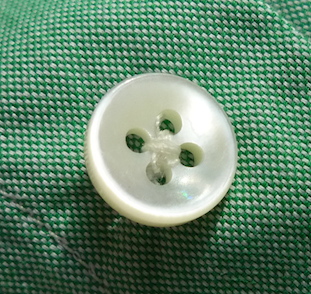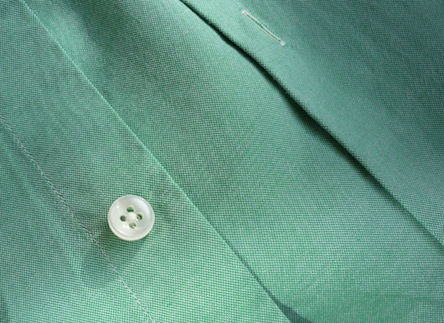 Glanshirt shirts. 100% cotton. Troca buttons.