Turnbull & Asser is a famous English brand, which specialises in shirts, boxers and accessories. It was founded in 1885 by John Arthur Turnbull; later the company was took over by Ernest Asser. Turnbull & Asser boxer shorts are made in Gloucester, England, where Turnbull & Asser has its own factory. These boxers feature channel waistbands, shanked mother-of-pearl buttons, neat double-needle seams (6 stitches per 1 cm.), inserted back panels. In my opinion, these boxers are among the best in the world.
Turnbull & Asser boxer shorts are made of cotton fabrics (at least sometimes 2-ply and woven by Thomas Mason in Italy). The most expensive ones are made of extra-long staple Egyptian cotton (so called 'Sea Island Quality'). The boxers are available in sizes S, M, L, XL, XXL. Turnbull & Asser offers solid colour boxer shorts, checked and striped ones (colours: white, purple, light blue, cream, navy, pink, lilac, yellow, ocean blue, mid blue). You can buy these boxer shorts at TurnbullandAsser.com; they cost 50-70 GBP (including VAT; the tax will be excluded if you live outside the EU). Sometimes these boxers are put on summer and winter sales.
Turnbull & Asser boxer shorts have mother-of-pearl buttons…
… which are shanked.
Seams are double-needle stitched.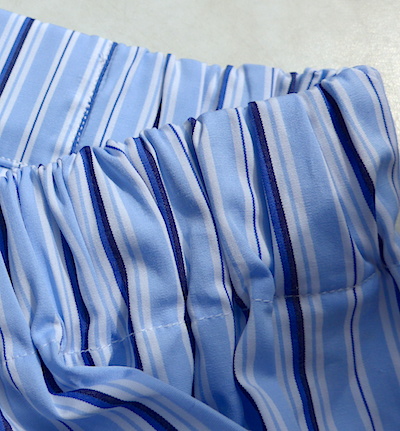 Tunnel waistband.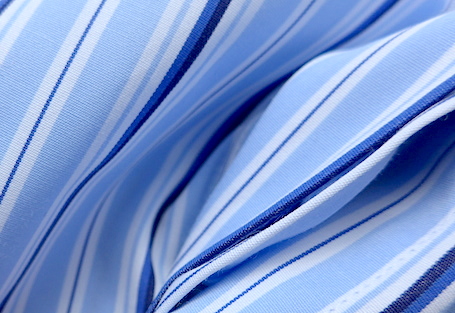 Fabric texture.