Turnbull & Asser is a classic menswear brand based in England. It produces very good pocket squares with hand-rolled edges. They're made of high quality silk fabrics (often hand-printed ones). Their size is generous: about 44*44 cm. Unfortunately, I'm not sure if Turnbull & Asser pocket squares are made in England, because there's no label 'Made in England' on my Turnbull & Asser square.

The range of patterns and colours is very wide: paisley, honeycomb, spots, chequerboard, bullseye, optical shells, circles, isobars, etc. Some patterns are very bold, flamboyant and unusual. Of course, the brand also offers solid pocket squares with white edges. You can purchase Turnbull & Asser pocket squares at TurnbullandAsser.com and MrPorter.com. They cost 55-70 GBP (including VAT; they will deduct VAT if the parcel is shipped outside the EU). Sometimes these pocket squares are available on sales (MrPorter.com – sometimes up to 70% off; Turnbull & Asser – usually 50-60% off).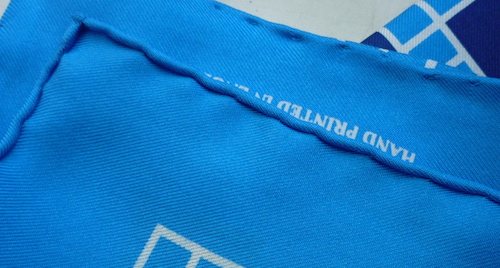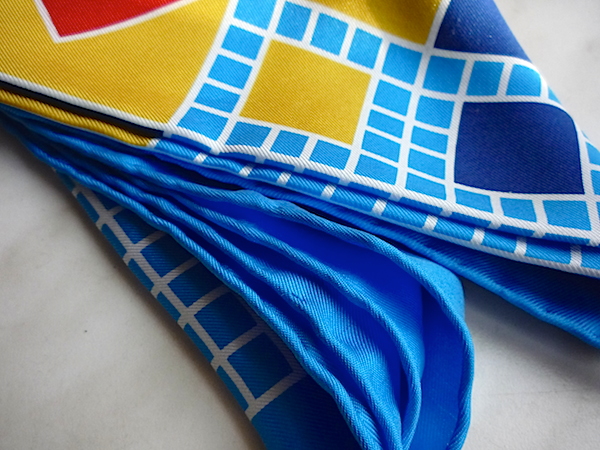 Unfortunately, some Turnbull & Asser pocket squares may come with minor defects – like this one:
It's not crucial, but it's obvious that their quality control definitely has some room for improvement.