Sozzi is an Italian company, which was established by Angelo and Antonio Sozzi in 1912. It specialises in socks and knitted ties, but also offers pocket squares. They are made in Italy. The brand uses 100% silk, 100% cotton, 90% wool + 10% cashmere and 100% linen fabrics. Sozzi pocket squares have machine-rolled edges. Sizes of Sozzi pocket squares vary from 38*38 to 40*40 cm. (read more about pocket squares sizes here).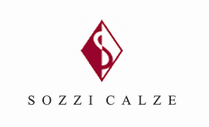 Prints and patterns: sea life, flowers, pheasants, leaves. Colours and shades: blue, red, dark green, navy, orange, yellow, purple, white, burgundy. Besides, there are white linen pocket squares and white linen pocket squares with coloured edges.
You can buy Sozzi pocket squares at Skoaktiebolaget.se. Prices start at 41 EUR (incl. VAT).