Mercerized cotton (or mercerised cotton) is a cotton yarn, which underwent a special treatment called mercerization. As a result of this treatment, yarns become smoother, silkier, stronger and easier to dye. According to Alexander Kabbaz, mercerization is obligatory if a company wants to make high quality products. Moreover, in order to get the best results some producers use double mercerization and singeing (it's another treatment: threads are pulled through an open flame, and excess hair-fuzz is burned; as a result, you achieve a very smooth finish).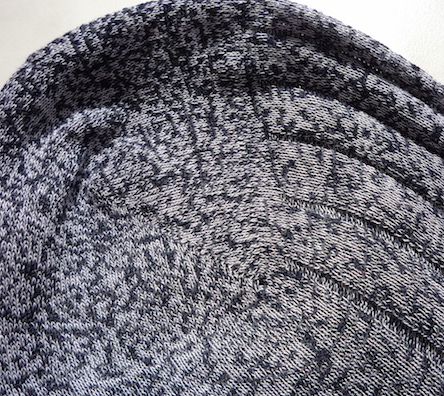 Bresciani socks made of mercerized cotton.
Fil d'ecosse is a yarn which underwent double mercerization; it's made of long or extra-long staple cotton. Of course, mercerization makes yarn more expensive (in fact, this is the only drawback of the process), but today you can find relatively cheap garments made of mercerized cotton. Remember that words 'mercerized cotton' (or something like that) don't guarantee the highest quality. Besides,  producers sometimes don't use these words on labels even if their fabrics or garments are made of mercerized cotton yarns.

Some brands which offer socks made of mercerised cotton: Bresciani, Ecco, Emmett London, Falke, Gallo, Gammarelli, Marcoliani, Mazarin, Pantherella, Sorley, Sozzi.
Some brands which offer shirtings made of mercerised cotton yarns: Albini, Alumo, Bonfanti, David & John Anderson, Simonnot-Godard, Thomas Mason, etc.
Some brands that sell polo shirts made of mercerized cotton: Brooks Brothers, Burberry, Canali, Crombie, Ermenegildo Zegna, Everest Isles, Farah, Hugo Boss, Lacoste, Paul Stuart, Peter Millar, Thom Browne.
Some brands that sell underwear made of mercerized cotton: Derek Rose, Hanro, Tory Sport, Zimmerli.