Beams is a Japanese brand founded by Yo Shitara in 1976. Beams+ socks are made in Japan. The brand offers invisible and mid-calf socks. Their toes are not hand-linked. No logos on visible parts. Beams+ socks are made of 83% cotton +16% nylon + 1% polyurethane or 60% cotton + 25% acrylic + 10% nylon + 5% polyurethane or similar blends. Unfortunately, Beams+ don't sell over-the-calf socks, but it must be noted that its mid-calf socks are not too short. Invisible socks feature silicon grips along their heels.
The range of patterns and colours is narrow (stripes, camo, tartan, houndstooth; blue, navy, grey, dark green, black). Invisible socks: navy and grey. One size (fits UK6 – UK8). Beams+ socks cost about 8-15 GBP (excl. VAT). You can buy them at EndClothing.com, MrPorter.com, TheHipStore.co.uk, Oipolloi.com. Sometimes these socks are available on sales (30-40% off).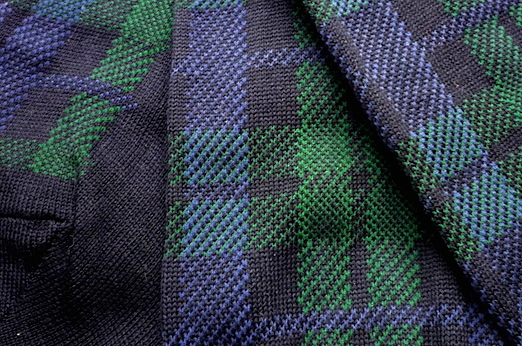 Beams Plus socks (cotton blend).